History
70 YEARS OF HISTORY, 3 GENERATIONS, A SINGLE PROTAGONIST: THE DIAMOND
Italy, 1988: in Valenza, home to the world's best goldsmiths, Mauro Marcalli decides to make fruitful use of his great experience gained during his time working in the diamond business: Luca Carati was, thus, created.
The company brings together the Made-in-Italy and the family's third-generation goldsmith traditions with the international vocation of its founder, Mauro Marcalli, now working side by side with his son, Carlo.
Moving between classic and contemporary, the past and the future, our company deals in the most prestigious markets featuring our exclusive creations
Design
OUR LINE ENHANCES SHAPE, OUR STYLE EXALTS CREATIONS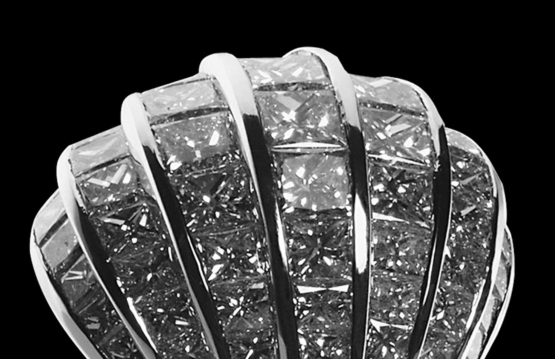 Each of the Luca Carati collections possesses a style inspired by great Italian natural and artistic beauty; timeless pieces of jewellery with harmonious and elegant lines.
A classic style created to exalt the quality of the diamonds and precious stones, reinterpreted in a modern key by Italian designers who are masterful at bestowing greater light to these stones and precious metals, and evoking emotions that make each Luca Carati jewel stand out as a unique piece
Each Luca Carati jewel is handmade by skilled craftsmen
Manufacturing
THE ELEGANCE OF GOLD MEETS HARMONY IN PRECIOUS STONES
Luca Carati creations come from and take shape in Italy, in Valenza
It is thanks to the extraordinary ability of master goldsmiths who still use craft techniques unchanged by time, that a Luca Carati creation achieves an extremely high quality standard and the certainty of a jewel crafted with care and passion.
Attention to detail and careful selection of raw materials are at the core of the Lua Carati values, which reveal its worth in the resulting perfect harmony between gold and precious stones
Signature
THE DETAILS, SIGN OF AN UNMISTAKABLE BRAND
Their top-quality details unmistakably define Luca Carati jewels.
The embossed brand and the "a-jour" crafting on the under-side of our pieces constitute our guarantee of authenticity and are synonymous of sophistication and style.
Each piece of jewellery is the fruit of our love of beauty, our truly Italian soul and our passion for those shapes and lines that are destined to last forever